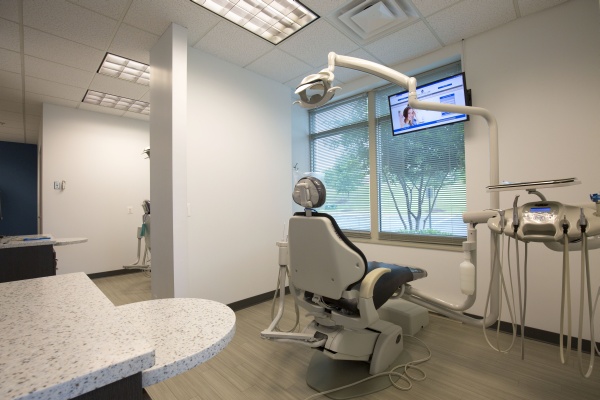 Deciding to use Invisalign clear aligners so you can have the straight teeth you want is a great idea. You have carefully evaluated all your teeth straightening options so you can figure out which one will fit in with your particular lifestyle, and have decided that aligners will work for you. Now that you have made a decision, your next step is to make a commitment by scheduling a consultation appointment. This allows both you and an experienced dentist to come up with a teeth straightening plan that will have you smiling with confidence in no time at all.
Why straight teeth?
The reason it is so important for everyone to have straight teeth is because they support good dental health. It is simply easier to brush and floss teeth when they are straight, which means it is easier to make sure one's good dental health is always in as good shape as it should be. Straight teeth also make for an aesthetically pleasing smile. When someone has straight teeth, they are much more apt to show off their smile.
Invisalign for straight teeth
Those who have decided to use Invisalign to straighten their teeth will receive a personalized treatment plan. All the aligners will be custom made for each individual patient. This means they will never receive any generic aligners, and instead, all their aligners will be specifically designed to fit their teeth. This customization process is important, as it allows the wearer to have the straight teeth they want in the quickest amount of time, while still being under the supervision of an experienced dentist.
One of the main reasons Invisalign clear aligners are chosen is because they are extremely convenient to wear and do not get in the way when it comes to eating, drinking, playing sports and providing the teeth with proper dental care.
Ready to commit?
Now that you have chosen Invisalign clear aligners so you can have the straight teeth you want, it is time for you to commit to the process. You have explored all your teeth straightening options and have determined that clear aligners will fit your particular lifestyle needs. Now all you need to do is give us a call and make a consultation appointment so you can get the process started. The sooner you begin, the sooner you will be able to have the straight teeth you want and need. Hope to hear from you soon!
Call (703) 745-3227 today to reach Titan Dental Care.
---
Related Posts
March 11, 2019
Crooked teeth can present a whole host of problems for a person, but Invisalign can help. Aside from the teeth looking unpleasant, a person may also experience difficulties with eating and everyday dental hygiene. However, …
---