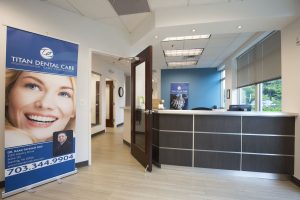 Can Veneers Ruin Your Teeth?
When it comes to looking good, your teeth and smile can play a large part in accomplishing that. Feeling good about yourself is essential to your well-being and livelihood.
Veneers are placed on your teeth similar to a mask. A cosmetic dentist will use ceramic or porcelain material to put the unit onto your natural teeth. This option can assist you in achieving the smile you want, especially if you have problems with tooth discoloration or chips. The biggest question most people have is if there is the possibility of veneers ruining your teeth?
Veneers are not known for ruining your teeth if you opt for a qualified dentist who has the experience in placing veneers. If you are planning on getting veneers, it is wise to do proper and adequate research on the dentist and to look at reviews of past work.
Veneers can be expensive, so it is essential to know the pros and cons when it comes to getting this cosmetic dental procedure.
Veneers Pros and Benefits
Veneers last long.
They look incredibly natural.
The ability to fix teeth discoloration.
An alternative treatment option for chipped teeth.
Veneers can fix subtle gaps (you won't need braces).
During this non-invasive procedure, your dentist will need to shave off part of your enamel before entirely placing the veneer onto the teeth. Porcelain is usually the primary material that is used during this procedure.
The result is that veneers can improve your smile ten-fold. Get referrals or scour the internet for amazing reviews when you are looking for a qualified dentist that will help you achieve your most magnificent smile yet. With veneers, you can finally have teeth that look like celebrities.
It is recommended to keep in mind; if you are a teeth grinder, then it is essential to discuss this fact with your doctor. There could be the possibility of because ruining your veneers from teeth grinding. Your qualified dentist will be able to address your concerns and point you in the right direction of what to do.
This decision can be costly, as veneers can run anywhere from $925-2,500. Once you are sure about your decision to get veneers, your investment will be well worth it.
Know your Veneer dental specialist before you go
As long as you choose a dentist that knows what he or she is doing, has excellent reviews, and reputable education background, you should be able to minimize any skepticism that you may have about veneers. On the whole, having veneers does not ruin your teeth.
Veneers are meant for teeth improvements. Ruining your teeth is not an option when you choose to get veneers unless your cosmetic dentist is not qualified. If you want great teeth that look like the stars, then you should consider speaking to an experienced cosmetic dentist; otherwise, you will continue to be self-conscious about your teeth, and this will undoubtedly affect your future opportunities and growth.
We are ready to guide you from start to finish
We have the training and necessary tools to improve the way you feel about yourself and your smile. Smile big and be self-assured that you feel your best. We are here to provide you with veneers that look beautiful.
Contact us today for a qualified consultation, and we will determine whether or not you are a good candidate for veneers.
Request an appointment in our Sterling dentist office here: https://www.titandentalcare.com.
---
Related Posts
November 8, 2018
Dental veneers are a great way to treat issues with one or more teeth.A dental veneer is a thin layer of either porcelain or composite material that is placed over a tooth or multiple teeth …
---