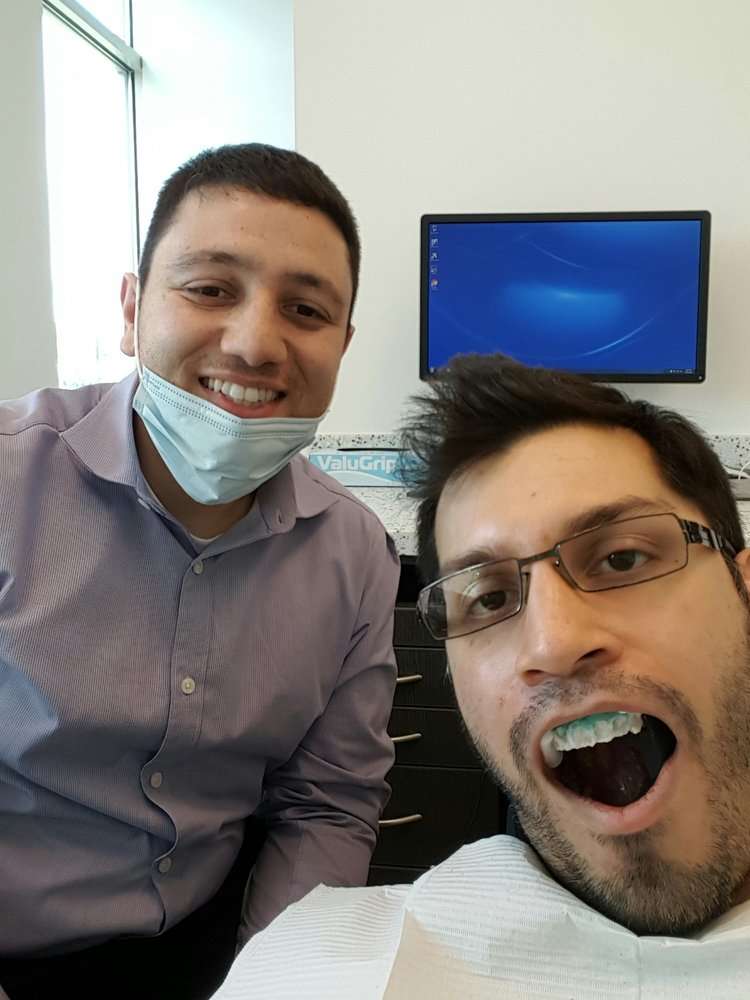 You might find yourself wondering about new ways to brighten your smile if you are not happy with the appearance of your teeth. A smile is an important part of a person's look and it is one of the first things that others notice about you. People with unsightly smiles often find themselves feeling self-conscious during social interactions while those with pearly, white teeth are more sociable and confident. Fortunately, there are many dental treatments that can be used to drastically brighten your smile. It is only a matter of figuring out which treatments are best for each patient.
How to brighten your smile
1. Use a whitening toothpaste
There are many kinds of toothpaste that contain whitening agents. These products can be used to remove surface stains from teeth. However, given the fact that these whiteners only make contact with teeth for a few minutes, these products will not lead to significant changes in the appearance of a person's teeth.
2. Over-the-counter whiteners
Over-the-counter whitening products can be purchased at local supermarkets. These products are not as powerful as those used by dentists, but they can lead to significant results over time. Patients who decide to go this route should avoid going for low-quality products since these can damage tooth enamel. Dentists recommend only using products that have been approved by the American Dental Association.
3. Professional teeth whitening
There is nothing like professional teeth whitening performed by a dentist when it comes to improving the color of teeth. Dentists have access to very strong whitening agents that cannot be purchased at grocery stores and they can leave teeth ten shades whiter after a single session. Professional teeth whitening treatments are very effective when it comes to removing the most common types of teeth discoloration like those caused by smoking, age or consuming beverages with strong coloring agents.
4. Home remedies
A variety of easily available items found in the home can be used to brighten teeth. These include items like baking soda, hydrogen peroxide and activated charcoal. These can be used to remove surface stains and discoloration, but patients should not expect significant changes in the appearance of their teeth.
5. Dental prosthetics
Dental prosthetics like veneers and crowns can also be used to improve the appearance of teeth. Veneers are thin shells that cover the front of teeth, while crowns are protective covers that can be used to cover the entire tooth that is visible above the gum line.
With dental prosthetics, the patient's smile is instantly restored.
6. Dental cleanings
Regular dental cleanings help to keep teeth looking their very best. Tartar is removed from teeth during the cleaning and that makes teeth appear whiter. The dentist will also conduct an examination and look for signs of developing issues.
Ready to brighten your smile? Schedule a consultation with one of our dentists today.
Let's get started…
Request an appointment in our Sterling dentist office here: https://www.titandentalcare.com.
---
Related Posts
November 15, 2018
The recent advent of in-home kits have made teeth whitening part of our regular routine. And of course, some still go to their dentist's office for a professional, cosmetic teeth whitening session. Coffee and red …
---