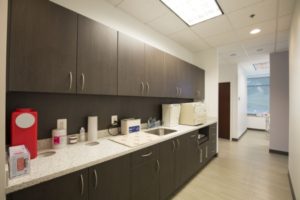 If you are considering a smile makeover, you likely have several concerns. After all, a smile makeover usually requires one or several treatments or procedures that will cost money, take time and possibly cause slight discomfort. If your smile has numerous flaws, the smile makeover procedure will require an equal amount of work.
The dentist you select for your smile makeover should be more than willing to address your questions and concerns.
Here is a look at common questions to pose to Titan Dental Care before moving forward with a smile makeover.
Can you show me some examples of "before and after shots" of your smile makeover patients?
Most dentists are more than happy to show examples of how a smile makeover can transform a patient's aesthetic. In particular, you should ask to see examples of smile makeover patients who have dental imperfections similar to your own. These examples will give you an idea of what your new smile will look like after the treatments and/or procedures necessary for your unique teeth and gums.
Furthermore, taking a look at examples of smile makeovers by the dentist in question to understand the possibilities. By communicating any concerns with the dentist beforehand, you will feel more at ease during the initial treatment.
What will you do to make my smile makeover last?
There is no sense spending money and time on a smile makeover unless it stands the test of time. Though no dental treatment or procedure will last forever, your dentist should have the skills and work ethic necessary to provide lasting results. Keep in mind just about any dentist can add smile restorations that look good at the moment.
It is much more challenging for smile makeover results to prove visually pleasing for five years or a full decade. If the dentist cannot explain his or her plan to maximize tooth restoration longevity, there is no guarantee the procedure will prove effective beyond the initial year.
What types of dental issues can be corrected with a smile makeover?
Dental technology has rapidly progressed in recent years. Professionals can now correct just about any dental problem with a smile makeover procedure. Chipped, uneven, broken, disproportioned or discolored teeth can receive improvements from a variety of procedures of varying levels.
Will my new smile look legitimate or will it look fake?
Dentists do their best to enhance the smile but keep it natural in appearance. However, the degree to which your smile looks natural hinges on the dentist's experience and ability. By finding a dentist with significant smile makeover experience, you will gain access to multiple smile makeover techniques. These techniques can include everything from teeth whitening to dental implants and all sorts of other cosmetic dental treatments to make your smile look perfectly normal.
How long will it take for the smile makeover to be performed?
Discuss the estimated time required to perform your smile makeover with Titan Dental Care before making a commitment. The amount of time required for your smile makeover hinges on the dental procedures required to beautify your smile. If one or two dental procedures are necessary, it might be possible to complete the smile makeover in as little as one visit.
For more smile makeover information or to schedule an appointment with Titan Dental Care, request an appointment in our Sterling dental office here: https://www.titandentalcare.com. Or call us at (703) 745-3227.
---
Related Posts
January 25, 2019
Wondering which Smile Makeover option you should choose so you can always be proud to show off your smile? Firstly, good for you for looking into your options for making over your smile. There have …
---