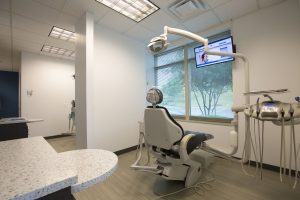 7 Tips For Your Smile Makeover
Having a beautiful smile consists of many things, not just bright white teeth. In this article, we will discuss seven great tips to improve your smile. It is important to know that going to the dentist for regular check-ups is imperative for your oral health. Provide yourself with a makeover for your smile.
Tip #1
Go to the dentist for regular check-ups every six months so your dentist can spot problems early on. A good dentist will take x-rays of your teeth, enabling him or her to detect cavities before they get worse. X-rays also help your dentist see the overall health of your teeth, gums, and jaw. To keep your teeth in good shape, you need to get x-rays once a year and get your teeth cleaned twice a year.
Tip #2
Opt-in for teeth whitening—this will do wonders. Once you change the color of your teeth from yellow or grey to white, you will see that it takes years off of your age and look. As we age, our teeth naturally become stained when we eat and drink.
Tip #3
If you happen to smoke, your best bet is to quit. Not only can smoking interrupt optimal health, but it can also increase your mortality rate and make your teeth look unsightly. To begin to quit smoking, it is wise that you seek the proper help if you need it. Of course, nicotine withdrawal is miserable, but once you pass the physical part, you will need to concentrate on the mental aspects of quitting. Once you stop this habit, your teeth will stop getting damaged, and this will aid your goal for a smile makeover.
Tip #4
If your teeth happen to have chips or are uneven, you may want to ask your dentist about specialized contouring and reshaping. This procedure is non-invasive and will allow you to shape your teeth to perfection.
Tip #5
Before you decide to make major decisions regarding your teeth, you need to sit back and determine what your overall goals are. When it comes to fixing your teeth, you need to examine them carefully. Fixing your teeth can be a long process, so make sure that you decide what needs to get fixed. Discuss these goals with your dentist or orthodontist, and he or she will be able to help you accomplish the smile that you are hoping to attain.
Tip #6
It is easy to forget to follow your orthodontist and dentist's recommendations. Because of this, it is crucial that you listen to what they suggest and concentrate on the result—your beautiful smile. If your specialist insists you keep going to your appointments, don't stop!
Tip #7
When you are trying to give yourself a smile makeover, make sure not to overextend your budget. If you can only afford a little at a time, then this should be sufficient. Be realistic about the costs and procedures.
Provide yourself with a smile makeover and improve the way you feel about yourself today. Contact our office and let us help you in achieving your goals.
Request an appointment in our Sterling dentist office here: https://www.titandentalcare.com.
---
Related Posts
January 25, 2019
Wondering which Smile Makeover option you should choose so you can always be proud to show off your smile? Firstly, good for you for looking into your options for making over your smile. There have …
---